Caregivers
Many people sacrifice their lives for others through administering care to the sick and disabled loved ones. These "caregivers" are in need of a support mechanism which will allow them the opportunity to shed some of the emotional stresses that accompany caring for another individual.
Lilydale First Baptist Church provides support to these individuals in the form of a support group: "Caregivers: A Partnership In Sharing."
CAREGIVER'S YOUR ATTENTION PLEASE
There are a number of items available through the "Angel's Directory". If you are interested in receiving these items, free of charge, please contact Bernita Glenn @ 773-355-6680. Thank you.
Sit down bath/shower seat NEW
Disposable Undergarments
Walkers SLIGHTLY USED
Hospital bed SLIGHTLY USED
Gauze Pads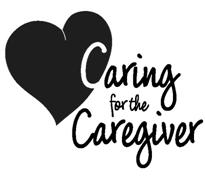 Caregiver Tip #26—Dear Caregiver - Know that God wants you to know that you are useful for His kingdom. There is no such thing as an insignificant person to Him. You are important in God's eyes and He has an incredible plan for your life. Remember: We are His workmanship, created in Christ Jesus for good works which God prepared beforehand so that we would walk in them. Ephesians 2:1 Be encouraged, be blessed and continue being a blessing.
Sis. Bernita A. Glenn, Caregivers Ministry Organizer
Rev. Dr. Alvin Love, Pastor